El pago con tarjeta de crédito en Internet:

Su compra en PIERRE-BEX con el bankcard es segura.

Gracias a las tecnologías empleadas y la ausencia de papel impreso con su número de la tarjeta bancaria, es más seguro pagar con nosotros que pagar en la tienda de una ciudad.
El pago entero observado entre usted y el sistema protegido se cifra y se protege.
Utilizamos el sistema del cifrado basado en el protocolo del SSL.
Eso significa que esa información de su tarjeta no circula en claro en Internet.
Su número de tarjeta no se imprime en el papel o factura o factura pequeña.

Después de la recepción de su pago, su pedido será enviado por correo.

Si un artículo no resuelve con su satisfacción por ninguna razón, usted es agradable volverla.
Usted debe notificarnos de su deseo de volver su compra en el plazo de 14 días en la recepción.
Las vueltas deben ser permitidas antes de que no se haga de otra manera ningunos reembolsos.
Los artículos vueltos deben ser en exacto la misma condición según lo enviado originalmente, así que todas las vueltas deben ser asegurados enviadas.
Los reembolsos solo son para el valor de la compra. Coste de envío de la devolución no son reembolsables.



Aceptamos Paypal.
Los costes para el envío y seguro y embalaje son incluidos.
---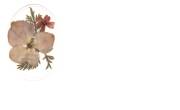 Nuestro servicio para los regalos :

Si usted desea, podemos ensamblar una tarjeta de saludo con las flores verdaderas dentro de su caja con el texto de su opción.
Este servicio es gratuito, no se olvida de pedir él en la línea de comentario de su pedido.
---

Usted puede también hacer su pago por transferencia de banco a nuestra cuenta bancaria.

No se olvide de enviar su dirección completa, su número de teléfono y su email.


---

SALES CONDITIONS FOR EXPORT :

The payment by bank card on Internet:

Your purchases at PIERRE-BEX with bankcard are fully covered.

Thanks to technologies employed and the absence of printed paper form mentioning in light your number of bank card, it is protected to pay with its bank card on our premises than in the majority of the trade of the everyday life.
The whole of the phase of payment realized between you and the protected system is encrypted and protected.
We use the system of encryption based on the SSL protocol.
That means that information related to your bank card does not circulate in clear on Internet.
Your bankcard number is printed on no paper, invoices, small invoice or other listing. Thus, no person has data-processing access neither of way nor in a way printed to your number of bankcard. The payment by bankcard on our site thus involves much less risk of hacking than the usual payments than you realize in a traditional shop.

Upon receipt of your order by phone, mail or e-mail, we will reserve the items you have chosen.

Your order will be sent to you by air parcel post after receipt of your payment, usualy within 24 hours.

If an item does not meet with your satisfaction for any reason, you are welcome to return it.
You must notify us of your desire to return your purchase within 14 days after receipt.
Returned items must be in exact same condition as originally shipped, so all returns must be shipped insured.
Refunds are for purchase price only. Shipping charges for the return are non refundable.



We also welcome PAYPAL for your payment.
Packing Insurance and Shipping charges are included.
---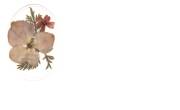 Our greeting card service :
If you wish, we may join a greeting card with real flowers inside your box with the text of your choice.
This service is FREE, just don't forget to tell us in the comment line of your order.
---
---

You may also make your payment by bank-transfer on our account.

Don't forget to give us your full address as well as your phone number and email.


---

---
---

NUESTRO BANCO ( OUR BANK ) :



Banco ( Bank ) :
SOCIETE GENERALE
2 RUE DE COULMIERS 94130 NOGENT SUR MARNE -FRANCE-


Sostenedor ( Holder ) :
LIBERTY'S Pierre-Bex
( S.A.S. con un capital de 304 898 EUR )


Cuenta Bancaria IBAN :
FR7630003039200002043479531


SWIFT / BIC :
SOGEFRPP
---