Il pagamento dalla scheda di serie sul Internet:

Il vostro acquisto da PIERRE-BEX con carta di credito è sicuro.

Grazie alle tecnologie impiegate ed all'assenza di carta stampata con il vostro numero di scheda di carta, è più sicuro da pagare con noi che pagare in un negozio negozio della città.
Il pagamento intero realizzato fra voi ed il sistema protetto è cifrato e protetto
Usiamo il sistema della crittografia basato sul protocollo SSL.
Quello significa quelle informazioni dalla vostra carta non circola in radura sul Internet.
Il vostro numero di carta non è stampato su carta o sulla fattura o sulla piccola fattura.

Subito dopo la ricezione del vostro pagamento, la vostra ordinazione sarà inviata dalla posta.

Se un articolo non viene a contatto della vostra soddisfazione per alcun motivo, siete benvenuti restituirli
Dovete informarli del vostro desiderio restituire il vostro acquisto in 14 giorni alla ricezione.
I ritorni devono essere permessi prima che nessun rimborso sia fatto al contrario
Gli articoli restituiti devono essere in esatto la stessa condizioni originalmente dello spediti di, in modo da tutti i ritorni devono essere assicurati spediti.
I rimborsi sono solo per il prezzo di acquisto finale. Il costo di trasporto per il ritorno non sono rimborsabili.



Accettiamo Paypal.
Le spese per trasporto ed assicurazione ed imballaggio sono incluse.
---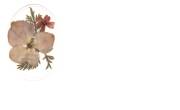 Il nostro servizio per i regali :

Se desiderate, possiamo unire una cartolina d'auguri con i fiori veri all'interno della vostra scatola con il testo della vostra scelta.
Questo servizio è gratuito, non si dimentichi di chiedere esso nella linea di commento il vostro ordine.
---

Potete anche effettuare il vostro pagamento tramite il trasferimento bancario sul nostro conto bancario.

Prego trasmettaci il vostro indirizzo completo come pure il vostri numero di telefono ed email.


---

SALES CONDITIONS FOR EXPORT :

The payment by bank card on Internet:

Your purchases at PIERRE-BEX with bankcard are fully covered.

Thanks to technologies employed and the absence of printed paper form mentioning in light your number of bank card, it is protected to pay with its bank card on our premises than in the majority of the trade of the everyday life.
The whole of the phase of payment realized between you and the protected system is encrypted and protected.
We use the system of encryption based on the SSL protocol.
That means that information related to your bank card does not circulate in clear on Internet.
Your bankcard number is printed on no paper, invoices, small invoice or other listing. Thus, no person has data-processing access neither of way nor in a way printed to your number of bankcard. The payment by bankcard on our site thus involves much less risk of hacking than the usual payments than you realize in a traditional shop.

Upon receipt of your order by phone, mail or e-mail, we will reserve the items you have chosen.

Your order will be sent to you by air parcel post after receipt of your payment, usualy within 24 hours.

If an item does not meet with your satisfaction for any reason, you are welcome to return it.
You must notify us of your desire to return your purchase within 14 days after receipt.
Returned items must be in exact same condition as originally shipped, so all returns must be shipped insured.
Refunds are for purchase price only. Shipping charges for the return are non refundable.



We also welcome PAYPAL for your payment.
Packing Insurance and Shipping charges are included.
---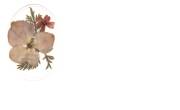 Our greeting card service :
If you wish, we may join a greeting card with real flowers inside your box with the text of your choice.
This service is FREE, just don't forget to tell us in the comment line of your order.
---
---

You may also make your payment by bank-transfer on our bank account.

Don't forget to give us your full address as well as your phone number and email.


---

---
---

NOSTRA BANCA ( OUR BANK ) :



Banca ( Bank ) :
SOCIETE GENERALE
2 RUE DE COULMIERS 94130 NOGENT SUR MARNE -FRANCE-


Nome ( Holder ) :
LIBERTY'S Pierre-Bex
( S.A.S. con un capitale da 304 898 EUR )


Conto Bancario IBAN :
FR7630003039200002043479531


SWIFT / BIC :
SOGEFRPP
---