SALES CONDITIONS FOR EXPORT :

The payment by bank card on Internet:

Your purchase at PIERRE-BEX with bank card is fully covered.

Because of the technologies used and the absence of forms mentioning your number of bank card clearly, paying by bank card is more secured with us than in an everyday business.
The entire payment procedure between you and the security system is encrypted and protected.
We use a security system based on the SSL protocol.
This means that information linked to your bank card does not circulate in clear on Internet.
The number on your bank card is not printed on any paper, invoice, credit card slip or any other listing. So, no person can have access to your bank card, whether in electronic or paper print form. So the payment by bank card with us involves far less risk of piracy than at a traditional store.

Your order will be sent to you by air parcel post after receipt of your payment, usualy within 24 hours.

If an article does not meet your expectations, you may return it to us provided you inform us of your intention within 14 days after receipt.
Returned items must be in exact same condition as originally shipped, so all returns must be shipped insured.
Refunds are for the final purchase price only. Shipping charges for the return are non refundable.



We also welcome PAYPAL for your payment.
Packing Insurance and Shipping charges are included.
---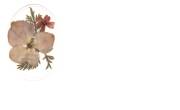 Our greeting card service :

If you wish, we may join a greeting card with real flowers inside your box with the text of your choice.
This service is FREE, just don't forget to tell us in the comment line of your order.
---

You may also make your payment by bank-transfer on our bank account.

Don't forget to give us your full address as well as your phone number and email.


---

CONDITIONS DE VENTE FRANCE :

Le paiement par carte bancaire sur internet:

Le paiement par carte bancaire chez PIERRE-BEX est 100% sécurisé.

Grâce aux technologies employées et à l'absence d'imprimé mentionnant en clair votre numéro de carte bancaire, il est plus sécurisé de payer avec sa carte bancaire chez nous que dans la plupart des commerces de la vie courante.
L'ensemble de la phase de paiement réalisée entre vous et le système sécurisé est entièrement crypté et protégé.
Nous utilisons le système de sécurisation basé sur le protocole SSL.
Cela signifie que les informations liées à votre carte bancaire ne circulent pas en clair sur Internet.
Votre numéro de carte bancaire n'est imprimé sur aucun papier, facture, facturette ou autre listing. Ainsi, aucune personne n'a accès ni de façon informatique ni de façon imprimée à votre numéro de carte bancaire. Le paiement par carte bancaire chez nous comporte donc beaucoup moins de risque de piratage que les paiements habituels que vous réalisez dans un commerce traditionnel.

Vous pouvez commander directement nos articles en remplissant notre bon de commande et en nous indiquant les références des articles désirés.

A réception de votre commande, nous réserverons les articles que vous aurez choisis.

Votre commande sera envoyée par poste dès réception de votre paiement.

Si un article ne vous donne pas entière satisfaction, vous pourrez nous le retourner.
Vous devrez avoir reçu notre accord préalable et nous avoir informé sous les 14 jours à réception.
Les articles retournés devront être emballés comme à l'origine et l'envoi doit être assuré.
Le remboursement des articles retournés sera effectué dans les 14 jours à réception, pour leur valeur d'achat, les frais de retour restant à la charge de l'acheteur.



Nous acceptons maintenant PAYPAL pour tous vos achats.
Les prix indiqués s'entendent FRANCO de port et d'emballage.
---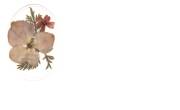 Notre service cadeaux :
Si vous le désirez, nous pouvons joindre une carte de voeux avec fleurs véritables en marquant le texte que vous nous aurez indiqué.
Ce service est entièrement gratuit, pensez simplement à nous le signaler dans la zone commentaire de votre commande.
---
---

Vous pouvez également payer par chèque ou virement bancaire sur notre compte.

N'oubliez pas de nous indiquer votre adresse complète ainsi que votre numéro de téléphone et votre email.


---

---
---

OUR BANK ( NOTRE BANQUE ) :



Bank ( Banque ) :
SOCIETE GENERALE
2 RUE DE COULMIERS 94130 NOGENT SUR MARNE -FRANCE-


Holder ( Titulaire ) :
LIBERTY'S Pierre-Bex
( S.A.S. with a capital of 304 898 EUR )


IBAN ( RIB ) :
FR7630003039200002043479531


SWIFT/BIC Nr ( No SWIFT/BIC ) :
SOGEFRPP
---