All PIERRE BEX items were made in France from 1969 until the end of the 80'.

Each piece is handmade in France from original stampings, the jewellery is then silverplated with an antic finish, nickel free warranty, and is then enameled and set with crystal rhinestones.

The factory is now closed but the very high quality of its production, the use of the original toolings associated with the use of the finest materials give these items a great value.
---
Tous les bijoux PIERRE BEX ont été fabriqués en France depuis 1969 jusqu'à la fin des années 80.

Chaque pièce a été fabriquée à la main en France à partir des estampes originales, les bijoux ont ensuite été argentés avec une patine ancienne garantie sans nickel, puis émaillés et décorés de strass de cristal ou de perles.

La fabrique est maintenant fermée, mais la très grande qualité de fabrication, l'utilisation des outillages d'origine et l'emploi des matériaux les plus nobles font de ces bijoux et objets cadeaux des pièces éternelles.
---
On-Line shopping ( Visite de la boutique ) :

Click on the icons to access the shop ( Cliquez sur les icones pour accéder )

All orders paid with our secured on line payment are fully covered by our insurance...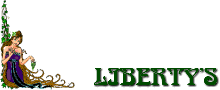 offer a large selection of French antiques, old clocks, paperweights, majolica, porcelain
Longwy enamels, Art Deco and Art Nouveau subjects with over 5000 antiques for sale on-line.
vous offre un large choix d'horloges anciennes, presse-papiers, barbotines, porcelaines,
émaux de Longwy, objets Art-Deco et Art Nouveau avec plus de 5000 pièces en ligne.

Books offer you a selection of the best books
for antique dealers, collectors and all Art lovers.
Livres vous présente une sélection des meilleurs ouvrages professionnels
destinés aux antiquaires, brocanteurs collectionneurs et à tous les amateurs d'art.