Todos los artículos de PIERRE BEX fueron hechos en Francia a partir de 1969 hasta el finaleses de los 80'.

Cada pieza está hecha a mano en Francia de estampados originales, las joyas es de plata dorada y un acabado antiguo, garantía sin níquel, y luego está esmaltada y engastada con diamantes de imitación de cristal.

La fábrica ahora está cerrada, pero la muy alta calidad de su producción, del uso de los herramientas originales y de los mejores materiales da a estos articolos un gran valor.
---
All PIERRE BEX items were made in France from 1969 until the end of the 80'.

Each piece is handmade in France from original stampings, the jewellery is then silverplated with an antic finish, nickel free warranty, and is then enamelled and set with crystal rhinestones.

The factory is now closed but the very high quality of its production, the use of the original toolings associated with the use of the finest materials give these items a great value.
---
VISITE NUESTRA TIENDA ( On-Line shopping ) :

Haga clic encendido los iconos para tener acceso al departamento (Click on the icons to access the shop)

Todos los órdenes que se pagan con nuestro asegurado en el pago de la línea son cubiertos completamente por nuestro seguro...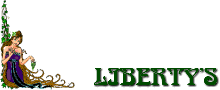 offrece una grande seleccion de antiguedades francesas, relojes antiguos, pisapapeles, Majolica, Porcelana,
esmaltes de Longwy, objetos Art Deco y Art Nouveau con mas de 5000 articulos en el catalogo de venta on line.
offer a large selection of French antiques, old clocks, paperweights, majolica, porcelain
enamels from Longwy, Art Deco and Art Nouveau subjects with over 5000 antiques for sale on-line.

Libros les presenta una selección de las mejores obras
destinadas a los anticuarios, coleccionistas a los aficionados de arte.
Books offer you a selection of the best books
for antique dealers, collectors and all Art lovers.